KNOW YOUR BRAND AND YOUR COMPETITION.
There are many factors that affect response rates. The first, and one of the most important, is brand positioning. Knowing how your product or service fits into the marketplace, and how your target audience perceives you in comparison with your competitors is vital to the success of any targeted direct mail campaign. Tri-Win Direct can help you get ahead of the competition with our proprietary BrandEdge™ process which includes a thorough Brand Audit, Competitive Audit, and the development of a Direct to Consumer Brand Pyramid.
BrandEdge™ is a complimentary service offered solely to qualifying high-volume mailers. Learn more by speaking with a member of our sales team.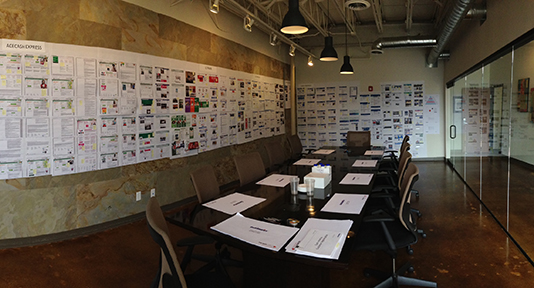 "GETTING A BROAD PERSPECTIVE OF YOUR COMPETITORS' COMMUNICATIONS ALONGSIDE YOUR OWN GIVES YOU SPECIFIC INSIGHTS INTO HOW YOUR BRAND CAN DIFFERENTIATE ITSELF AND STAND OUT IN THE MARKETPLACE."
Becky Moore