Consumer Advocacy Firm Uses Priority Mail Shipping
to Increase Competitive Edge
Background
A national consumer advocacy firm that specializes in assisting distressed homeowners with solutions related to foreclosures needed a way to reach more of its target audience quickly and cost effectively. The client was using a form of mail distribution called priority mail open and distribute (PMOD)—a priority service that speeds up mail delivery for standard mail and first-class mail. While PMOD was an effective solution, the client approached Tri-Win with a concern that it needed to have its standard mail pieces in homes of potential clients, who are spread throughout the entire U.S. in small numbers, before the competition. The client selected Tri-Win as the direct mail printer and mailer.
Business Challenges
For companies that offer home foreclosure solutions, business is often awarded to the company that reaches the customer first. As such, the client needed to find a savvy, cost-productive way to get its direct mail offers into homes quickly and efficiently–and ahead of the competition. With PMOD, standard mail can be received in homes anywhere in the country within three to four days, but the client wanted a solution that could get its standard mail in homes anywhere in the country within two to three days for certain high-priority recipients.
Tri-Win's Role
Tri-Win reviewed the client's mail options and suggested it use the service known as express mail open and distribute (EMOD), which can have an in-home delivery timeline of two to three days, but costs nearly three times as much as PMOD. To streamline efficiencies and identify the value channels that would justify the EMOD costs, Tri-Win worked with the client to manage the data lists and determine which recipients would best benefit from EMOD. By the end of 2014, the client was mailing 30,000 snap packs weekly, with half sent PMOD and the other half sent EMOD.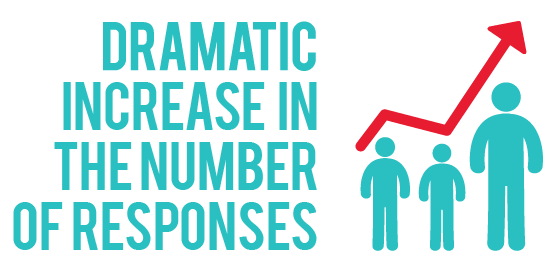 Results
The client has continued to segment its campaign into priority and express shipping and has seen a dramatic increase in the number of responses. While the EMOD option is more expensive, the client has realized significant value and is able to justify the cost increase.
Learn more about the ways businesses leverage data lists to increase their customer base.
Contact one of Tri-Win's sales professionals at 214.826.2244 or 866.809.8998