Furniture Retailer Increases Customer Base
with Look-alike Data Technology
Background
A furniture retailer successfully using direct mail marketing wanted to identity new prospects with the goal of increasing its customer base. While the client's business was doing well, it needed to engage a new growth strategy to remain competitive. Tri-Win was chosen to be the client's direct mail producer and printer.
Business Challenges
The retail furniture client had been successfully marketing to its ideal demographic for years. But because furniture purchases tend to either happen every several years, or when customers have life-changing events (they move or welcome new family members), the client needed to find additional prospects for its marketing efforts.
Tri-Win's Role
Tri-Win was challenged to find new prospects who would be likely to purchase furniture. By analyzing the data from the client's profile of best customers, Tri-Win focused on comparable demographics within specific zip codes to identify "look-alike" customers, which are prospects that demonstrate the same set of socio-economic characteristics as the client's best customers. For example, Tri-Win looked at the statistics of approximately 3,000 of the client's top-tier customers and identified more than 50,000 possible new customers based on a match with variables such as household age, marital status, number of children, income, length of residence, and proximity to the store location.
Tri-Win produced a "look-alike" data list, which represented the best possibilities for new customers based on specific analysis of the matching data. Further, because furniture shopping tends to happen once people move to a new home, Tri-Win began providing the client with a quarterly list of people who fit the client's furniture-buying profile and had recently changed residences.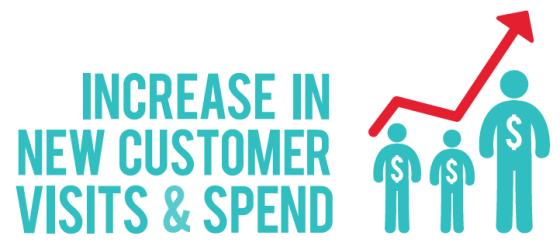 Results
The client saw an immediate increase in the number of new customers who visited the
store, and attributed the success to the look-alike data technology strategy. The client also saw an increase in furniture spend that resulted from targeting individuals who had recently moved.
Learn more about the ways businesses leverage data lists to increase their customer base.
Contact one of Tri-Win's sales professionalsat 214.826.2244 or 866.809.8998.