Rev up ROI with Data Management
Data management is the key to any successful direct mail campaign. It's the driving force behind realizing a return on your marketing investment. At Tri-Win Direct, our data department is focused on ensuring that our clients' lists are as clean and accurate as possible. Our proprietary PinPoint™ process offers:
List Purchases: 

acquiring existing lists based on demographics or other criteria

Profiling: 

reviewing demographics to identify specific customer segments based on attributes, personas, or location

Modeling

: setting highly specific criteria for new lists for cross-selling, retention, conversion, and predictive response

Prospecting

: diving into the data 

to discover new prospects based on demographic similarities to existing customers
List Maintenance
Outdated or inaccurate lists hinder business growth and performance. List maintenance helps to provide clients with the most accurate lists possible, which in turn saves time and money. Tri-Win Direct runs the following list maintenance services on all lists we process, as required:
CASS (coding accuracy support system)

NCOA (national change of address)

Merge/Purge

Suppression
Postage Optimization
Postage accounts for up to 60 percent of your direct mail costs. While most people assume the amount they pay for postage is a fixed hard cost, the reality is that postal variables, such as mailing location, concentration, and method (co-mingling, co-palletizing, etc.) can reduce the rate you pay in many instances. Our PostalWise™ process will help you navigate logistics and optimize postal rates. And with our FastTracker™ service, you can see real-time mail delivery of each individual mailpiece.

At Tri-Win Direct, we make sure you are targeting the right customers at the right time. On time.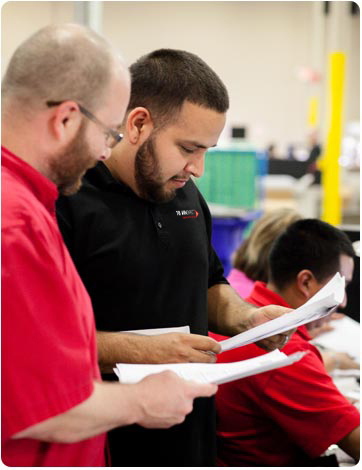 "Logistics at Tri-Win will get your mail to its destination quickly, into your client's mailbox, and save you money……………it's a Tri-Win."
Scott Swanner