We define the Tri-Win difference with the acronym CAPS:

Convenience:
Count on us because we're easy to work with, knowledgeable, and responsive

Accuracy:
Our internal structure of checks-and-balances ensures each mail piece is accurate

Price:
We're dedicated to providing competitive pricing in every aspect of our services

Speed:
Our team delivers fast turnaround times to meet your most urgent deadlines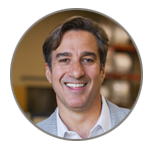 Tri-Win has grown from a one-man shop into a full-service print and mail house because we deliver high-quality, cost effective,
creatively distinct direct mail solutions. Further, we provide dependable, first-rate service every day—without fail.
–Scott Fish, founder and CEO of Tri-Win
Samples of Our Work
We do what we say.
This is a part of our employee-authored mission statement, and it holds great significance. It guides us in every aspect of customer service. It reminds us of our commitment. And it represents the foundation of every long-term relationship we build with our clients.
Our company was founded with the goal of making the world a better place for employees, customers, and the community. Service is where it all starts.

Tri-Win stats, the last 12 Months:
159,263,258
Pieces Mailed
$3,900,421
Postage Savings