Think of a postcard as a mini billboard for your product or service.  At Tri-Win Direct, we have deep expertise in postage design and mailing to offer turn-key postcard services such as:
Lists: We can supply targeted marketing lists, including segmentation by audience. In addition, we can find look-alike customers based on your most responsive customer segment, and map them by distance from your business. It's all part of our proprietary PinPoint™ process.

Creative Services: We will take your messaging and create a compelling, attention-grabbing postcard.

Printing: Variable data printing adds a personalized element to your postcard by incorporating specific customer information or images that increase impact and response rate.
See why nonprofits, healthcare providers, educational institutions, insurance companies, realtors, as well as politicians and political organizations all utilize postcard mailing services.
Learn more about reaching customers and prospects with our postcard printing
and mailing services by speaking with one of our sales professionals.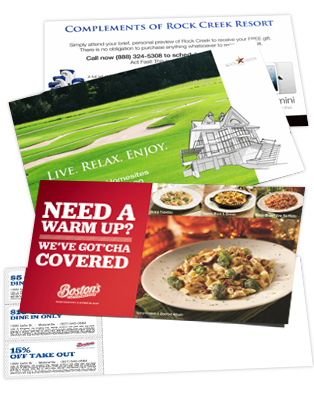 "The account management department at Tri-Win Direct is a fantastic group of conscientious folks that specialize in the specific details of your mailing project, and manage all aspects of it from A-Z."
Daniel Dunsworth