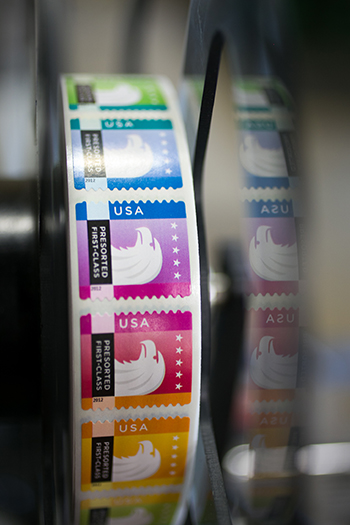 Tri-Win Direct is your national print and direct mail specialist.
With over 18 years in the business, we have the knowledge, best equipment and processes in place to execute your direct mail marketing program efficiently and on time.
Our cutting edge digital printing capabilities enable us to incorporate personalized information and images into every printed piece resulting in a truly customized mailing program for our clients.We're proficient in producing letters, self-mailers, newsletters, postcards, statements and snap-packs and since we produce and mail 142 million pieces each year, we bring a lot of experience to our customer engagements.
How do we save you postage dollars?
We run each clients' mailing list through CASS Certification, NCOA and Deduplication Software to ensure it's accurate before the mailing goes out. Additionally, our Data Department goes the extra mile to seek out any postage discounts that are available for each mailing we produce. After all, postage typically makes up 60% of the cost of a mailing!
Our logistics group carefully evaluates the postal discount options from our data folks and determines whether co-mingle, co-pallatization or drop shipping the mail is the best savings option and then takes the steps to make it happen.
So if you're looking for a great direct mail partner with the knowledge, equipment and expertise with a great reputation in the marketplace, look no further than Tri-Win Direct!