Introducing the RICOH Pro VC60000
Tri-Win Direct is pleased to offer our customers the most advanced variable digital color printing capabilities on the market today. The RICOH Pro VC60000 combines high-speed printing (300-500ft. per minute) with the ability to create targeted, personalized campaigns with a substantial print cost savings as compared to other digital and offset printing options.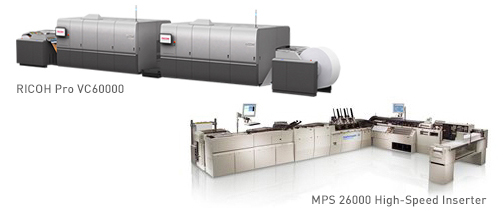 An In-Line Technology Marvel
Visit our facility and watch as plain white paper goes in the front-end and a completely finished full-color product comes out the back-end ready to be mailed. The Finish Out Line consists of a Dynamic Perforator, In-Line Folder, Stacker, Cutter and Glue System, which allow for the ultimate variety in content and form. And as if that's wasn't enough, the finishing equipment runs at an impressive 700ft. per minute, letting you get your brand in the hand of your customer faster.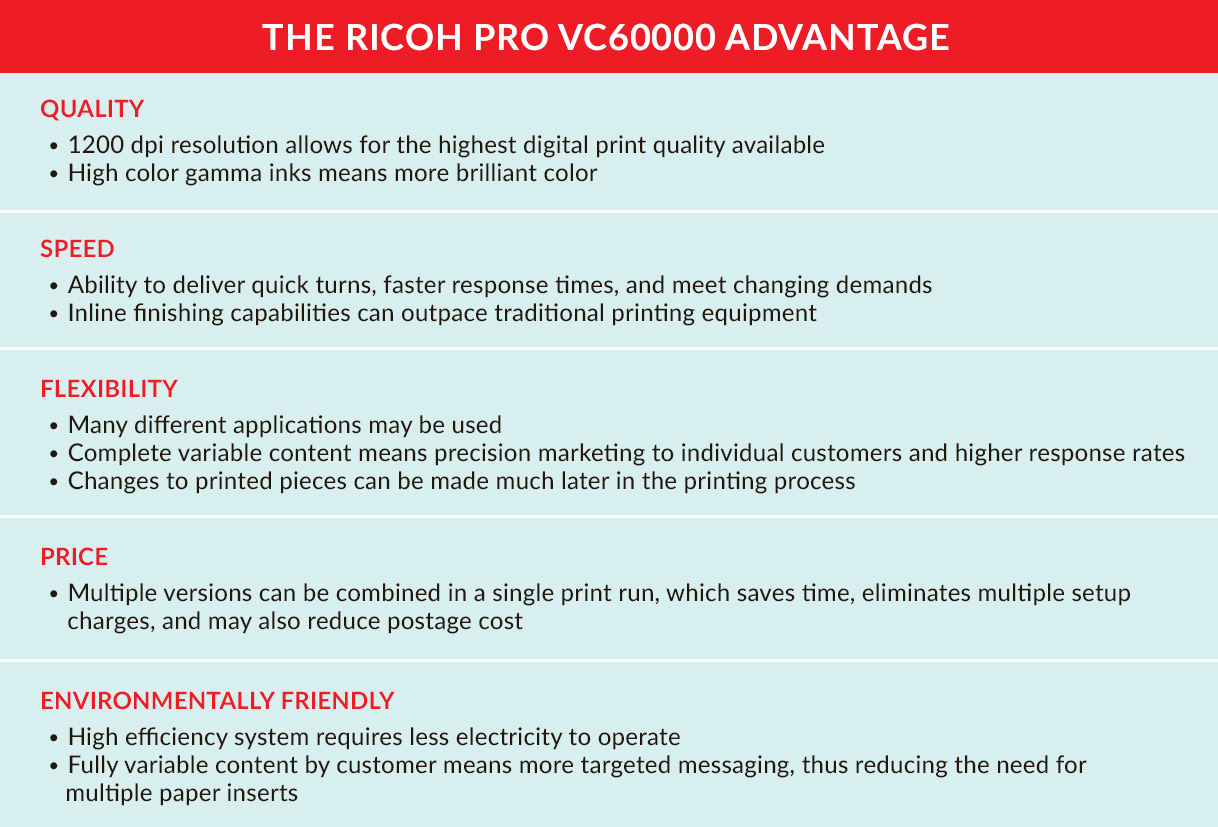 A New Mail Productivity System
In 2016, Tri-Win Direct also purchased the MPS 26000 stand-alone high-speed inserter, which is capable of:
Running up to 26,000 #10 letters per hour or 22,000 6" x 9" mailpieces per hour

Running multiple, low page-count applications at the highest speeds for maximum productivity

Boosting efficiency while meeting (or exceeding) current job SLAs by combining multiple short-run jobs in a single print stream

Maximizing system performance by eliminating the need to changeover between applications
"All the account managers are very knowledgeable and willing to help with assuring Your mailings go out correct and on time"
Doug Green