How may mail solutions can guarantee a near-perfect open rate? We've got one: Snap Pack Mailers. Approximately 95 percent of all recipients will open these pressure-sealed mailers, which are perforated on three sides for easy access. The pragmatic design of snap packs gives the perception that what's inside is important, urgent, time sensitive, and valuable.
Gone are the days of being limited to black and white standardized artwork on snap packs! With the addition of the RICOH Pro VC 60000, we can now print fully variable, personalized content with brilliant color at a speed of 45,000 snap packs per hour. This new capability enables our customers to communicate more effectively and increase response rates.
Tri-Win Direct offers several snap pack mailer formats:
Finished Sizing of 8.5" x 11" (letter) or 8.5" x 14" (legal)
Simplex Printing (one side)
Duplex Printing (two sides)
Economy (two-sided perforation)
Snap pack mailers are ideal for financial companies, insurance companies, warranty providers, and other professional service businesses.
LEARN MORE ABOUT THE BENEFITS AND SUCCESS RATE
OF SNAP PACK MAILERS HERE.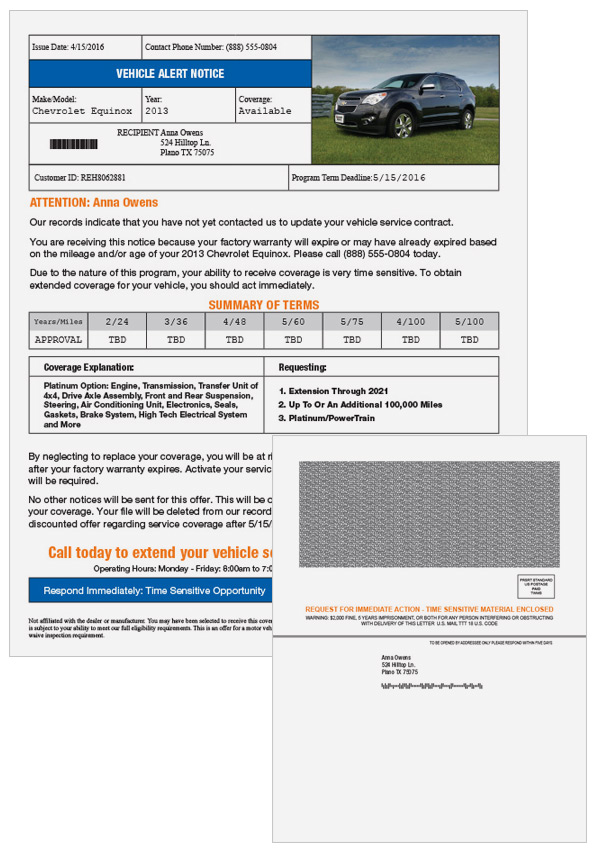 "Tri-Win Direct cares as much about your mailing as you do."
Louise Morgan