IT ALL BEGINS WITH A GREAT STRATEGY…
At Tri-Win Direct, we are always looking for ways to help improve our customers' response rates, which is why we developed the Tri-Works™ process. This 5-step system will help you easily navigate through the complex world of targeted direct mail marketing. We'll be here to guide you every step of the way.
So when you are ready to begin, just give us a call, and try our proven process. Because it works.
LEARN MORE ABOUT TRI-WORKS
BY SPEAKING WITH A MEMBER OF OUR SALES TEAM.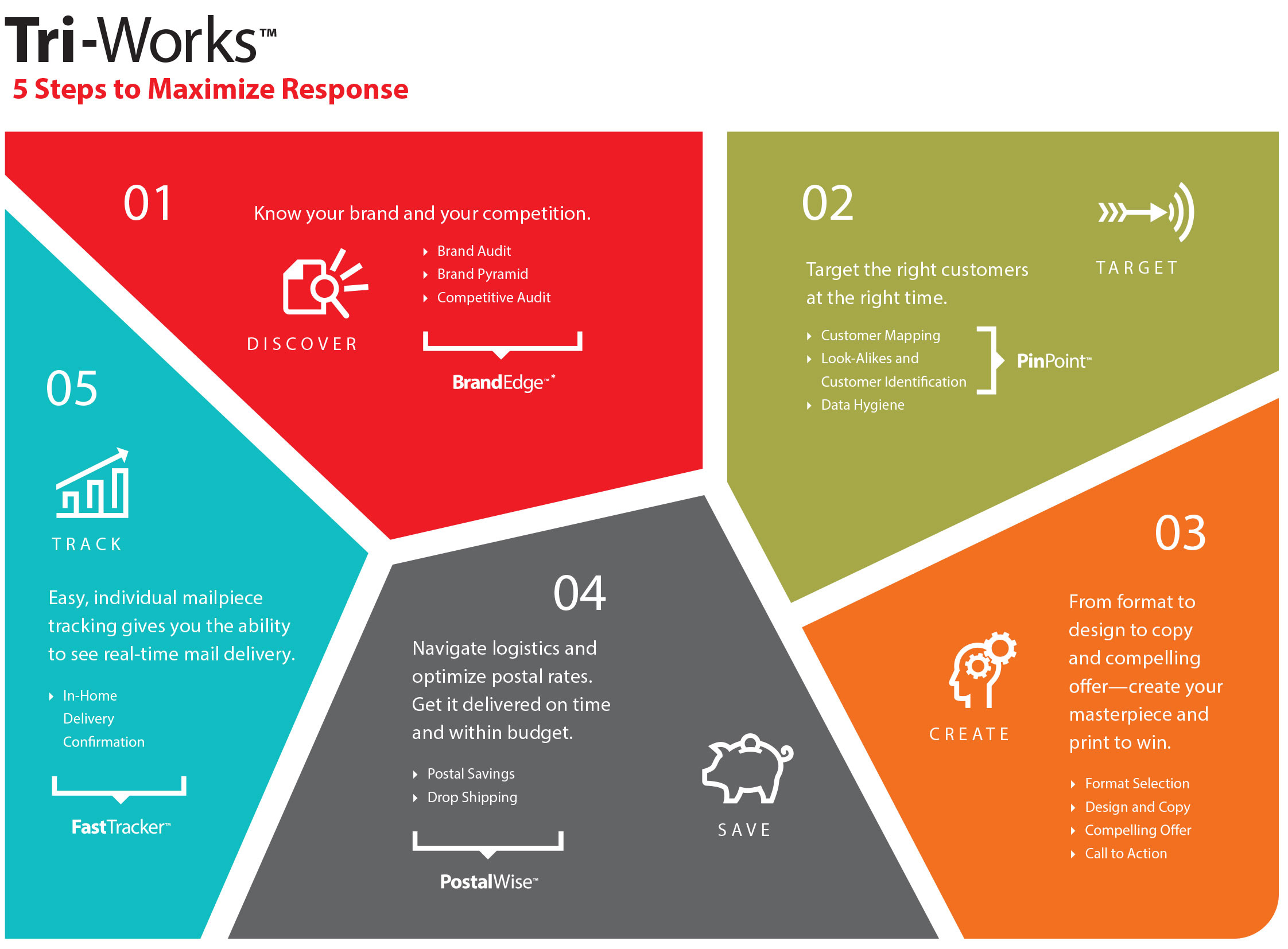 *Speak with a member of our sales team to see if you qualify for this free service provided to our high-volume mailers.